Reflector Page Pricing
Basic Packages
1. Intro Package: 1 Reflector Page w/7 days of Hosting........$5.00

2. Getting Started 1 Reflector Page w/1month of Hosting......$10.00
1 125x125 Banner
3. Foundation PKG 1 Reflector Page w/1month of Hosting...$12.50
1 125x125 Banner
1 468x60 Banner
1 600x300 Banner
4. Biz Builder PKG 1 Reflector Page w/1month of Hosting....$15.00
1 125x125 Banner
1 468x60 Banner
1 600x300 Banner
w/Video or Optin w/1month of Hosting..................$17.50
Customized Hosting Packages
If you decide you want more than a month's Hosting, these prices will become the hosting price for each package above.
As an example let's say you want the Foundation PKG. but you wanted
it to come with 6 months included.
This is what the price would be:
$19.50 $9.00 Hosting and $10.50

1 Month.......$ 2.50(Included in each package)
2 Months......$ 5.00
3 Months......$ 6.00
4 Months......$ 7.00
5 Months......$ 8.00
6 Months......$ 9.00
7 Months......$10.00
8 Months......$11.00
9 Months......$12.00
10 Months....$13.00
11 Months....$14.00
12 Months....$15.00
Delivery Time
On an average, the package will be ready within 48 hours after
our 1st consultation where we decide what type of Reflector Page
you want and the company, program, affiliate program, or offer you
are advertising.
Once proofing is completed, make your payment, then the 48 hours
kicks in.
Optin pages and video pages might take a little longer because
of the coding necessary to complete the page.
Once the page is created I will contact you for final proofing.
Once the page is like you want it, I will send you the link for
the page, start promoting.
I use the google tracker for your links unless you provide a
cloaked tracking link.
Michael Harris
Phone: 434-489-3542
Email: drmehsr@gmail.com
Skype: michael.harris628
***I use a very simple way to pay for your Reflector Page(s)***
Just use this link for Google Pay: GOOGLE Pay

$5.00 (USD ONLY) to: drmehsr@gmail.com
You can pay with confidence here. This is Michael Harris with Cash App $5.00
You can Achieve when you just Believe
You can also pay with ORU and get 10% off Price ORU

***********
At the present time, I am only accepting 10 orders per week. Any orders over 10 will be scheduled to the next week. I will always do my best to accommodate your schedules. The order limit allows me the time needed to produce the best reflector page I can for each customer.
***********
Before ordering please read our TOS, Disclaimer, and Refund Policy.
And check out our 1st Time Buyer's Clause

===>CLICKHERE,<===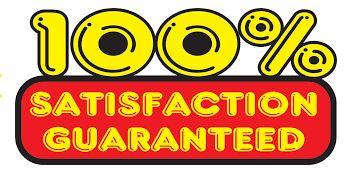 Our Additional Hosting Option
When you choose to purchase additional hosting this is how the
purchase is figured.
Each package comes with hosting included. So, when you purchase
additional hosting we subtract the cost already included in each package
so you are not double charged for your hosting.
Using the same example we used earlier this is how the price is figured.
You chose to purchase the Foundation Package for $12.50.
You purchase 6 additional months of hosting for $9.00.
As it is, the total for your purchase is $21.50. But I need to subtract $2.50
because it is already included in your package.
Now your total is $19.50.

Then all you have to do is click http://paypal.me/MHarrisSr and make
your purchase
.
I can also receive payments through Payza. My email address there
is michaeleharrissr@gmail.com

Using these payment options make the process very easy and fast.

We look forward to serving you and helping you build your business.